23 janvier 2008
PHP Logo
Hello guys and girls,
I just noticed that in the PHP site there isn't any PHP logos made in Inkscape, so I decided to do one. It really was a difficult task because I don't have the font used for the "php" word so I grabbed a normal png image with the logo and used the feature Path > Trace Bitmap to get started.
The results were not as good as I expected. But it help me to identify some shapes and then fine tweaking with the Edit Path tool. Another technique that I found it useful was taking the original png image and lower the opacity to 30-40 % and then over the image draw the basic shapes using the the rectangle tool (make visible the grid and the snapping helps here too).
The Final PHP logo: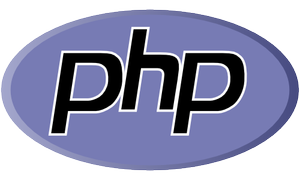 Inkscape Source file: php_logo
Commentaires
Poster un commentaire