22 septembre 2008
Curly Girl
Oh my! girls that have curly and wavy hair... you are my favorite kind of women. Don't take me wrong, because I think all women are pretty, just thinking about your long hair, stylized shapes and everything else. I'm glad I'm a man because I can appreciate these things better.
"Have a very good reason for everything you do."
- Sir Laurence Olivier
When I think why I like girls that have wavy or curly hair, I remember my very first job in the Christmas season of 2004. I was working in a store that it's within a mall. My duties were taking care that the customers doesn't "steal" things from the store, also greet the customers and hold his bags in the entrance. At first I didn't like the job because in some way I have to be suspicious of everybody, fortunately some time later my boss decided to let me be only in the entrance, greeting the customers and taking care of their bags.
In one of my first days at work, I was in the manager reception's room waiting for my boss, so he could show me the famous camera's room (where you can see a lot of TV monitors showing almost all the sections of the store). Then somebody knock the door to get in the reception's room, and there she was... I remember almost perfectly seeing her through the door's top window and then I opened the door and greet her. She is the most pretty girl I've seen in my almost 25 years of life, her name is Guadalupe.
One of the things because I think she is the most pretty girl, is not just because she's pretty and had a wavy light brown hair, but because she was kind and friendly with me, and not only in the first encounter described above, but along all the time I spent working in the store. I would like at that time, I could ask her for her phone number or even her lastname, jeje, because one day all the sudden she stops working in the store and I even don't have the chance to say good bye :(
So the conclusion here guys is:
"Act quickly, don't wait too long for ask the girl for her phone number."
- Robert Navas
Ok, this introduction went too far. I just hope I don't get you bored.
Here is my tips for drawing a curly girl in Inkscape:
Try to use basic shapes for constructing your character. For basic shapes I think in circles or ovals, rectangles and maybe some polygons. To create more complex shapes mix some basic shapes until you get the desired shape.
To make the curly hair of the girl, first select the pencil tool (I think the calligraphic tool could work well too) and draw a single curly hair. Then draw some more pieces of curly hair until you have like 8 pieces. Now grab all the pieces and place them together, after that select all the pieces and group them (CTRL+G). Now if you wish to create more hair "volume", repeat the same process that I just described, but this time only duplicate the "curly hair group" and rotate, flip, scale to get varied shapes (FIGURES 1 and 2).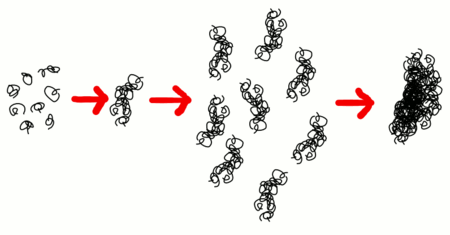 FIGURE 1 Creating curly hair volume.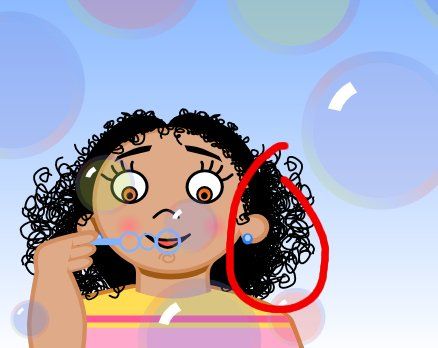 FIGURE 2 Girl's curly hair.
The bubbles consist of a circle with a semi opaque color for the fill and a linear gradient for the stroke (FIGURE 3). Then I applied a opacity value of 32 for the fill and 24 for the stroke.
FIGURE 3 Linear gradient used for the bubble's stroke.
Finally I added some big bubbles at the top so later I can add some text inside them (FIGURE 4).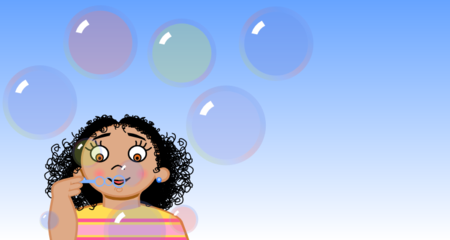 FIGURE 4 The curly girl.
See you later and thanks for reading :)
* For the bubble's stroke gradient I picked the same colors used in the "Create a CD-ROM" tutorial published in screencasters.heathenx.org
** Did you notice that the big bubbles could be used to create a set of buttons that maybe you can use it in a Web site or something, well let's take it further and create a "sprite" with this basic idea. Maybe later I'll write about this tutorial. Stay tuned.
Commentaires
Poster un commentaire