02 décembre 2008
Hat
Hi :)
It's since a while isn't? it seems that I got running out of ideas, but I'll try to post something useful. By the way let me tell you that I've graduated from the university at last!! 7 years have passed away and now "por fin" I got the degree in computer science and also I got a lot of stress, fatigue and a debt with the bank, jeje. But after all I think it worth it.
Another thing that happened in November, was also my birthday, now I'm 25 years old, the famous "cora" of dollar (here in El Salvador we use the US dollar currency, and the people instead of saying quarter of dollar, we say cora). So let's go for the next cora! :D
So for this post let me tell you quickly how I did a cool hat using brushes and "burn" mode in the paintbrush properties panel. By the way this hat is similar to the hats worn by the farmers and other men outside the capital here in San Salvador, I think I would like to use one of those when I get old.
Ok now lets get in action, well first I did a little drawing of my hat in Inkscape using the bezier tool and tweaking some nodes. (FIGURE 1)

FIGURE 1 My basic hat made in Inkscape.
Then I imported the hat in Gimp and using the eye dropper tool, I picked the grayish color used in the hat's fill. Now select the paintbrush and pick one of the nice Acrylic brushes from centipede, I picked Acrylic 008 (32-Dark-SmearedDry)(32x32).
Keep selected the imported hat layer because in this very layer we are going to paint. Change the brush mode to "burn" and make some short strokes to add some volume to the hat. I also added a nice shadow in a new layer. (FIGURE 2)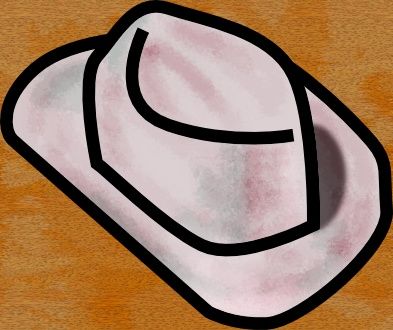 FIGURE 2 My hat with some texture applied.
I also made a banner in my job using this hat, check it out (FIGURE 3)
FIGURE 3 A music banner using the hat.
And that's it, I hope you liked this mini tutorial.
Bye
Commentaires
Poster un commentaire